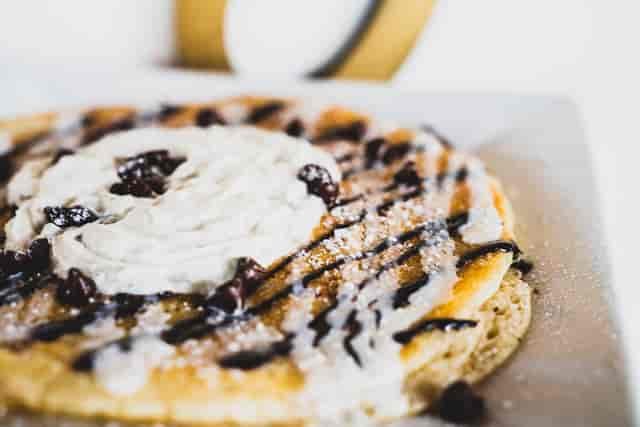 About Us
Milk & Honey Cafe
Brunch 7 Days A Week

Whether it's a quick breakfast meeting with colleagues, brunch with friends and family, lunch alone or a carry-out to dine at home or your office, Milk & Honey Cafe is something special. Our portfolio of restaurants range from some of the best and finest dining in the DMV area, serving up a variety of casual options.

No matter the type of experience you're looking for, we've got an award-winning restaurant that will meet your needs - and exceed your expectations.

Our unwavering focus has been on passion, quality and high standards in everything we do. We can't wait to see you in one of our restaurants, and we look forward to welcoming you at our tables for years to come.

When you are at Milk & Honey Cafe, you are Fam!
Meet the Owners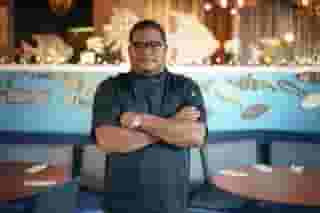 Chef Sammy Davis
Executive Chef

Chef Davis' claim to fame arose on the heels of his participation on the Award Winning Food Network's hit show "CHOPPED" and his big win on "CHOPPED REDEMPTION." His culinary expertise and expansive menu was a hit with his clients, and he traveled the world with them until returning to Atlanta in March 2012. Once he arrived in Atlanta, Chef Sammy Davis was featured on Good Day Atlanta and Better Mornings Atlanta to provide viewers with the Chef Davis experience. More recently, Chef Sammy has been featured on Great Day Washington and again on Good Day Atlanta to speak about The Real Milk & Honey in Georgia.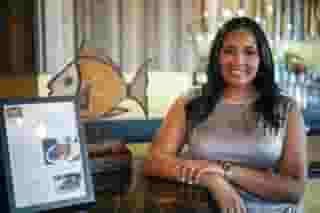 Monique Rose
Partner

Monique Rose has an extensive background in the restaurant industry. A former owner of several bars and restaurants, as well as other business ventures, she is one of the most informed managers you could ever find or hope for, to manage a restaurant. Originally from the Midwest, she relocated to Atlanta, Georgia almost a decade ago and has been making a name for herself in the state she now calls home, as well as Maryland. Monique is most proud of the fact that their vision for the café has come into fruition. With great food being churned out of the kitchen by an award winning chef, a venue always full of diners, and profits that are beyond their initial calculations, once again her eye for detail and thinking outside the box is paying off.